Transport of Vehicles for Sale
We have two drivers and can remove motor vehicles from a location ourselves, or by a commercial vehicle removal business if a non-runner vehicle is to be sold by Private Out-of-Hand or Auction or Tender Sale at our secure premises in Southerton.
Otherwise, vehicles can be offered at the Auction or Tender Sale at the Seller's On-Site premises on Sale Day.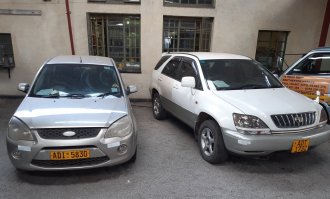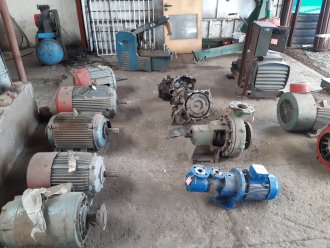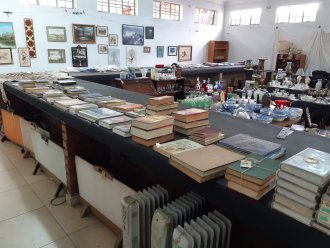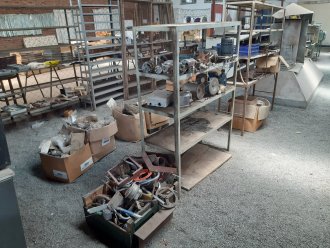 Our premises comprise one half securely enclosed, and one half which is open yard, secured by walling, fencing and alarm system.
How We Work - the Details
Versatile and experienced in all aspects of selling on commission, we handle the auction, tender or private sale, anywhere in Zimbabwe, subject to the logistics, of:
* Second hand vehicles;
* Equipment, machinery and plant;
* Tools and building and other hardwares;
* Household, shop and office contents, including antiques,
* vintiques, collectables and memorabilia

for private individuals, public and private companies and businesses.
Upon invitation, we visit you at your business or residence premises to discuss your circumstances and situation, explaining how we would go about organising the sale, its preparation, conduct and clearing up. Our charges and payment time frame, are by written agreement.
Our Auction and Tender Sales take place on Fridays and Saturdays, so that the working public can attend. These sales incorporate clearance, dispersal and reduction of business and residential premises contents, including vehicles. Our Private Sales are held on weekdays.
We organise refreshments for our Auction Sales, and charge a nominal gate entry fee which is donated to wildlife projects.
We receive consignments from customers by their delivery, or by our collection where there are insufficient items, or if it is not possible to hold an Auction or Tender Sale on the Seller's premises.
When we collect with our transport, we provide an experienced driver, staff packers, and a supply of blankets, crates and paper for fragile items.
We are experienced in the production of catalogues if needed, and the necessary preparations, arrangement and organisation of Auction and Tender Sales.
We conduct these in a strictly straight-forward, reliable, realistic and transparent manner, to the satisfaction of both Buyers and Sellers.
We publicise each Sale well in advance. Our publicity coverage is extensive, using electronic media, daily newspapers, our Website, and our Facebook page with photos, including comprehensive compiled Buyer E-mail and SMS notifications lists.
Our Sales are prepared by our team, headed by David Hawkins for Business Moveable Assets, and Frances Hawkins for Household, Office and Shop Contents.
They are conducted by Harare's experienced Senior Salesman David Hawkins, with Assistant Sales Persons, for superior sales services and financial rewards.
Where it is best to sell goods on the premises, our On-Site Business Auction and Tender Sales are supervised by Director and Senior Salesman David Hawkins.
In Situ Shop, Office and Household Contents Dispersal, Clearance and Reduction Sales for relocating persons, and Deceased Estates, are supervised by Director Frances Hawkins. Frances has attended courses on Antiques and Collectables overseas and is very knowledgeable about jewellery, having managed the business, Just Jewels, for many years.
Buyers pay in full before the removal of purchases. No credit is allowed unless authorised.
We consider the security of assets for sale, and money at Sales and In-Transit, of the utmost importance, and assure all our clients of this accordingly.
AA Auctions and Sales takes great pride
in our commitment, professionalism
and personal attention to our
Principals, Sellers and Owners.
We aim at all times to live up to our
well-established reputation for providing superior, completely reliable services.
We have a highly trained and experienced team who, working with management
ensure that the presentation and layout of
the auction or tender sale will yield the best possible results for the Principal Seller.